Unfold to Assemble Your Imagination!
Five Playsets provide context for play, build imagination, and exercise creative storytelling and critical thinking.
Designed for Kids, with Parents in Mind
​
Fits with existing dolls and action figurines;

No Plastic! Sustainable and Eco-Friendly

Kid-friendly assembly with dozens of solutions;

Over 100 eye-spy illustrative panels and games;

Collectible Cards that guide more play

Hours of continued engagement and inspiration.

Portable, lightweight and shareable play.
-Chandra, an older sister
One toy with 5 playsets, and over 20 configurations!
Archamelia™ sets the scene for your next great story!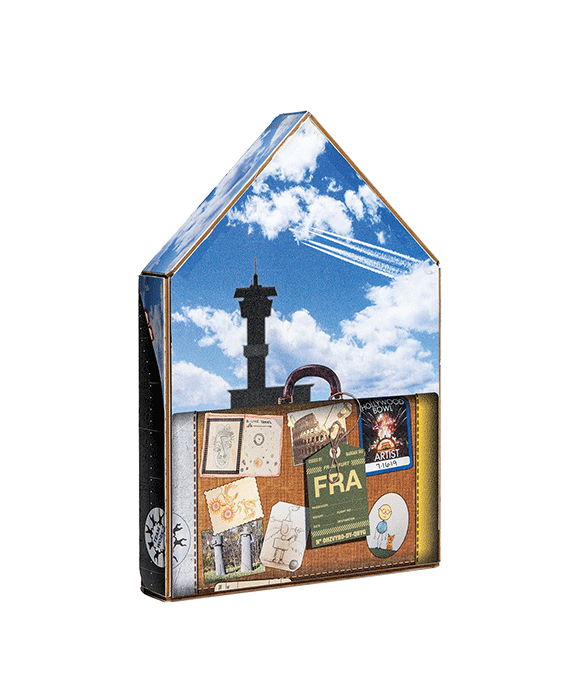 StoryRoom One:
Topsy-Turvey Teatro
​
Role Play + Intrapersonal Skills
+ Self-Expression Skills
Use your own dolls and sing your favorite songs to find your voice and share your stories. Whether telling jokes, or playing instruments, the theater is a great way to build confidence and self-esteem.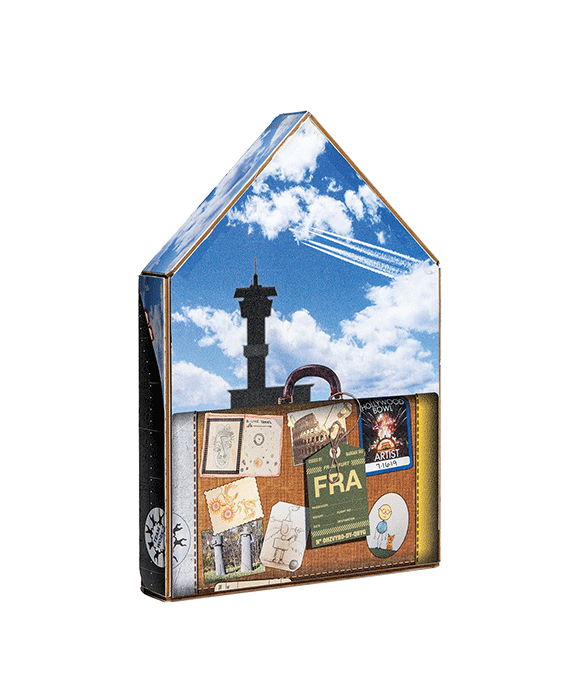 ​
Locomotive Play + Memory Play
+ Sequence + Fine Motor Skills
Take your story on the go! Whether flying military or commercial, a child's locomotive curiosity sets the limit to the adventures they will find.
StoryRoom Two:
Flip 'n' Fly Airplane
StoryRoom Three:
Salt & Spoon Cafe
​
Shared Play + Interpersonal Skills
+ Fine Motor Skills
With operating shelves and a flip-flop table, this bakery, street-side cafe, and food truck are a great place to practice socializing with family, friends, and customers!
StoryRoom Four:
Antique Antechamber
​
Interactive Play + Fine Motor Skills + Customizable Play
Grab your markers and color your secret compartment! This "drawing" room is a great place to keep your storytelling props (and hide your special things). Can you find the Golden Ruler?!
BONUS

PLAYSET!

The House Transforms Too!
Archamelia, the Carrier
Constructive Play + Critical Thinking
+ Imaginative Play + Sequential Learning
Whether you're a pirate setting sail or an astronaut lifting off, this house will go where your stories take you.
Spaces include the Tree Fort, the Throne Room, Party Hall, Library, Solar Garden, Beach and the Secret Hideout!
Each Playset Comes with a Collectible Card
Photographic directions on the front show how the hinges work. And the back offers a guide for games and activities.
And There's a Companion Chapter Book!
"THE FIRST DOOR"
Co-authors Jenifer Ringer and Charlie Hodges
Illustrations by Janie Taylor
​
Tired of the same, and curious for more, our main character falls out of bed, unaware that today is the day that will change everything.
That afternoon, she stumbles upon a solitary door resting mysteriously in the woods.
Just beyond the door is the land of Imagistoria, a fantastical forest fueled by creativity. But something horrible is happening. It seems imagination...and time...are running out.
Follow along as she meets new friends and fights to save Imagistoria, where anything is possible and everything can be. The only missing piece is your creativity.
Reading and Make-Believing
Pack your bags for adventure! Help save Imagistoria and its colorful characters from collapse inside the pages of The First Door, a new companion chapter book inspired by the toy house.
​
With multiple entry points for kids of any learning style, Archamelia™ is for the kids who use playsets to be motivated to read, as much as for the kids who use reading to be encouraged to play.